Release Date: 6 July 2015
This release perfectly celebrates 35 years of John Foxx performing as a as a solo artist. Available to preorder now for the special discounted pre-order price of £7.99, visit the official store to view this title was well as the full range of releases available.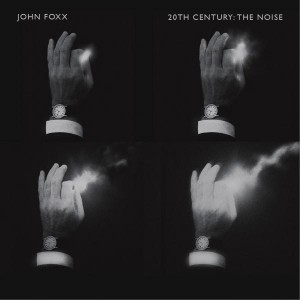 DETAILS
Metamatic Records' first major compilation of John Foxx material is the first part of a double release spanning thirty-five years as a solo artist. John Foxx – 20th Century: The Noise covers the years from his debut single 'Underpass' in January 1980 to the rest of the last century, up to his 'comeback' albums with Louis Gordon, Shifting City and Subterranean Omnidelic Exotour in 1997 and 1998.
There's also a precious Cathedral Oceans gem, 'Splendour' which has only ever been available on a rare album by various artists entitled Orphée and the album includes an unreleased instrumental track from the vaults, 'Musique Electron' – a melodic idea Foxx has had 'for decades'. The Metamatic material is taken from the new 2014 master which is based on a new set of 1979 analogue tapes found in John's archive.
TRACKLISTING
20th Century
Underpass
No-One Driving (Single Version)
Burning Car
He's A Liquid (Alternative Version)
A Long Time
Miles Away
Europe After The Rain
This Jungle
Dancing Like A Gun
Endlessly (Single Version)
The Hidden Man
The Noise – Foxx/Gordon
Through My Sleeping – Foxx/Gordon
Hiroshima Mon Amour – Foxx/Gordon (Taken from Omnidelic Exotour)
Musique Electron (previously unreleased)
Splendour (previously only available on a compilation entitled, Orphée)
[bctt tweet="John Foxx Announces New Compilation Album, " 20th Century: The Noise" to celebrate 35 years as a solo artist."]