** Update: you are too late – I told Tara/ISM about the album being available early, so it's back to pre-orders only.. Sorry **
It's not supposed to be released until April, but trust me, it's available for download for $7 on Bandcamp TODAY.
I've already got it, and it's a belter!
(You've probably realised by now that I'm a bit of a fan)
Here's the tracklisting:
.

1.

War

2.

Left for Dead (War Mix)

3.

Beat Down by Heaven

4.

Santa Monica

5.

Bloodletting (The Vampire Song) (War Mix)

6.

Dirty Soul

7.

Ruined Me

8.

I See You

9.

10.

Push the Grease

11.

Rats Rise

12.

Until I Kill the Beast
My personal Faves are in BOLD, above.
(Bloodletting is an alternative mix of the song on the Jacob's Wife Soundtrack)
CDs, Vinyl and Merch are also available via Bandcamp, and Amazon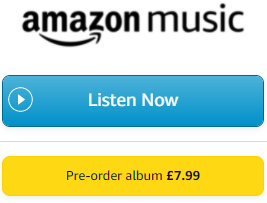 ISM are supporting Gary Numan on his imminent US Tour..
Page Hits: 21155