Why? Because you will never be able to sell it again.
If you do sell it, YOU must pay 20 Euros to transfer the license to the new owner. What if you sell it on eBay? Will your buyer give YOU the details to do the transfer? Will you cough up 20 Euros?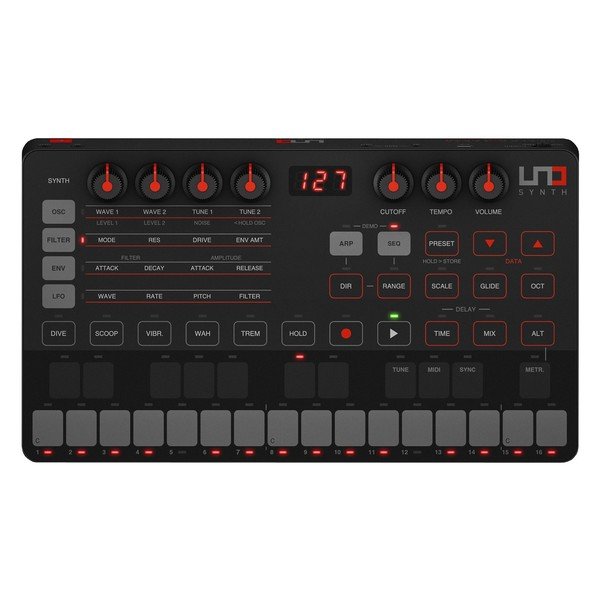 If you buy a second hand Uno Synth there will be no serial number (license code), so you can kiss goodbye to the editor software AND any firmware upgrades. IK Multimedia will NOT issue a new code, for ANY reason.
It's like IK Multimedia still own the bloody thing, and they are doing you a favour by letting you use it.
I already had an account with IK multimedia, with several pieces of software/samples registered to it, but they still told me to "get stuffed", politely of course.
It's a shame, as it's a nice bit of kit. Proper analog monosynth with sequencer. The "keyboard" is pants, but hey?
Be very careful if you buy any other hardware from IK multimedia, eg the Uno Synth Pro, which is the new one WITH a proper keyboard. Make sure the "license" isn't the same, as you'll never be able to sell it on.
Sort yourselves out, guys!
Anyone want to buy a second hand Uno Synth? No? That's what I thought.