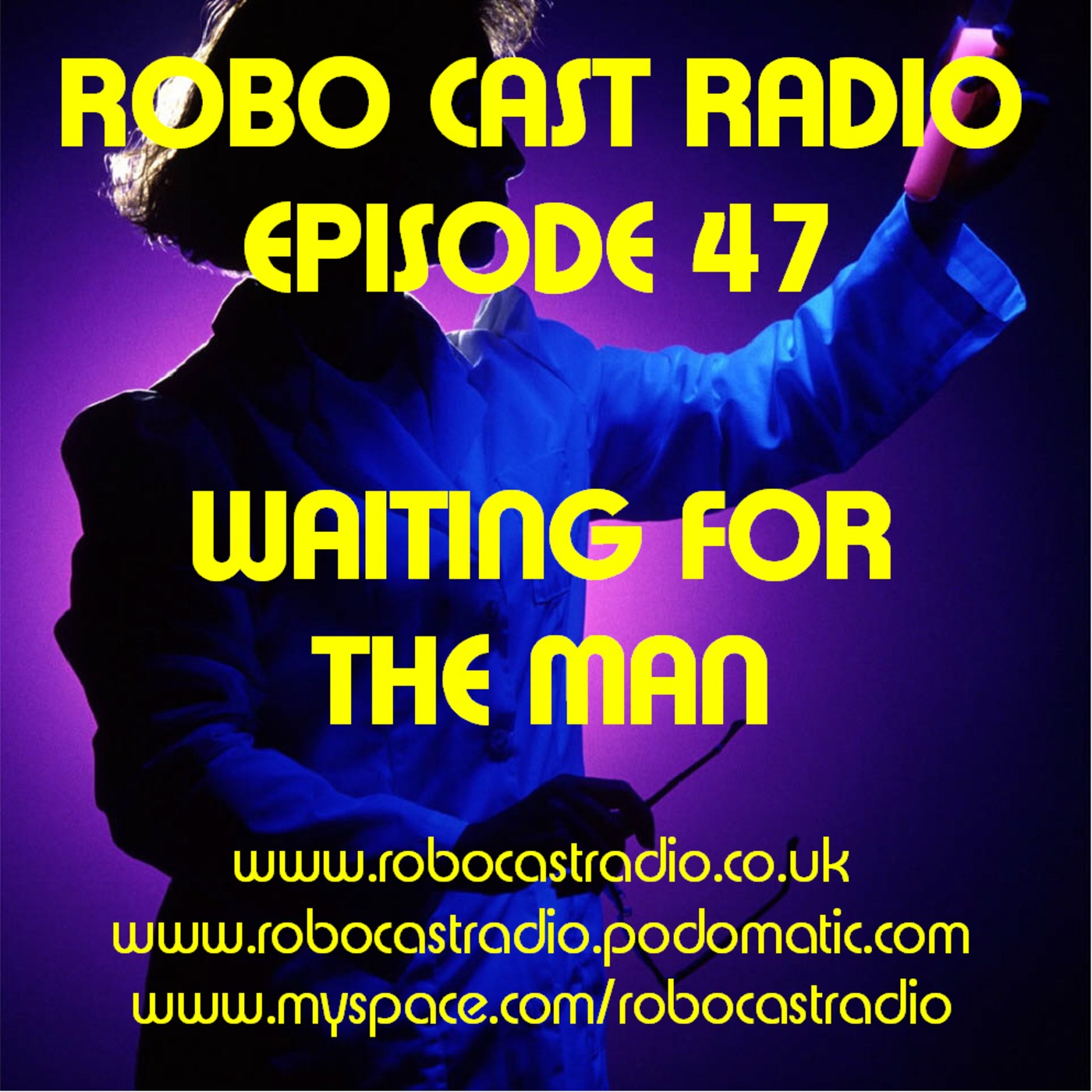 Hello humanoids, welcome to the brand new show. We have a veritable feast of electronic music for your auditory pleasure. Listen out for the Rusty Egan Visage remix, a showcase from the Bubblectro label and lots lots more fab electronic music…..
Here's a list of the fantastic artists for this show: –
ARTIST / TRACK / LINK
HIGHLY MOTIVATED STAFF – Shelter
http://www.myspace.com/highlymotivatedstaff
ELECTROFLEX – Mr Kiss Kiss Bang Bang
http://www.myspace.com/electroflex
TOKYOHUNTER – Amulet (Dubsounds Mix)
http://www.myspace.com/tokyohunter
http://www.tokyohunter.com/
ZOON VAN SNOOK – Cuckoo
http://www.myspace.com/zoonvansnook
CLING – Long Time
http://www.clingmusic.co.uk
FLUID – Disrupting The Ghost
http://www.myspace.com/fluidemusique
http://simultaniety.blogspot.com
http://alrealon.co.uk/
GLOBAL CITIZEN – Early Morning Star (Evil Alter Ego's Evil Porn Star Mix)
http://www.myspace.com/globalcitizenuk
http://www.evilalterego.com
VISAGE – Fade To Grey (RUSTY EGAN's – Cinematic Mix)
http://www.rustyegan.com/
http://www.theblitzclub.com
MARTIN PHILIP – My Dear illicit
http://www.martinphilip.com
http://www.myspace.com/206999779
NERVEJAM – Subliminal
https://www.nervejam.com
CARVED SOULS – Taste Of Imagination
http://www.carvedsouls.com/
http://www.myspace.com/carvedsouls
DAYBEHAVIOUR – It's A Game (Parallox Remix)
http://www.daybehavior.com
http://www.myspace.com/daybehavior
THE AUDACITY – Stag Do
http://www.myspace.com/theaudacitykidder
http://www.theaudacity.piczo.com
THE VANITY CLAUSE – Into The Sun
http://www.thevanityclause.com
http://www.myspace.com/thevanityclause
JERICHO SIREN – ROBOMANTIX
http://www.reverbnation.com/jerichosiren
http://www.myspace.com/thesirensofjericho
THE SUBWAVE NETWORK – Berlin Sky
http://www.myspace.com/thesubwavenetwork
SHOWCASE FOR NEW NETLABEL "BUBBLECTRO"
http://www.bubblectro.com
Bubblectro is a netlabel showcasing the musical and artistic talents of people who have a passion for individuality and creativity. The netlabel is jointly run by Brandon Dinsmore (US) "Rounder" and Chris Ritchie (UK) "sickmoth", "i have a box" and also showcases the collaborative Project Emotronic and more. They are pleased to accept mp3 demos by email. If you want to become part of Bubblectro, just send them a sample of your work, any relevant links, and a short summary of who you are and what you do, to Bubblectro.
As the site and label are launched, there are five artists and, crucially, all the music is free. As we aim to present to you a diverse and eclectic, electric and essential offering, we want you to spend some time here and follow us on a journey in which we hope to uncover many new talents for you. In a few months time, we will start charging for music downloads – artists should be rewarded for their time and effort, and expertise, but we're not going to be asking for much. Each artist will set their own fee, and terms – no money will go to the label. That way you know you're supporting the artist whose music you enjoy.
Aural Lab – Bad Things
Aural Lab is the collaborative project of Nathan Shaffer (Hyoscene), Chris Ritchie (sickmoth/i have a box) and Frances Montignani. Through a mutual passion for moody and atmospheric music, Nathan and Chris have been producing their particular blend of rocktronica for three years, sharing musical and vocal duties but have never worked together in the same studio. Frances is the new addition to the Aural Lab set-up, adding an extra layer of beauty to the moody and melodic stories told here.
cerBIc – Hongu
cerBIc is Tommy Smurthwaite, who has been making many forms of music for many years, beginning as a young teenager with two tape recorders, to playing lead guitar in a crusty dub-rock band and more recently singing and playing bass in an alternative-punk outfit. But it's electronica that's been consistent through all this, initially inspired by the dance supergroups of the early nineties, leading to an interest in anything breakbeat, electro and more recently more obscure Warp type acts. There's a basic ambition to make music that's pleasurable and interesting to listen to, but when experienced live, this becomes more intense something to dance and have fun to.
AstroLogical – Mother Nature
AstroLogical hails from Vancouver delivering stylish grooves and chilled beats. His Living Fossils EP is a magnificent work of mood science and post-club chillout euphoria. We are sure that you will approve.
i have a box – Weed
i have a box is Chris Ritchie's main solo project, taking over from his previous long stint as sickmoth. In that guise he produced music that fell somewhere between random and chaotic, but always with an ear for constant progression and musical money shots. In i have a box the sound becomes more mellow, blending live instrument performance with sequenced programming, for an overall warm sound with tunes that defy categorisation but keep the listener entertained.
Rounder – Mystic
Rounder has been making sonic dreamscapes for several years and, with this new EP, promises to serve up some luscious and nostalgic imagery with signature rhythms and melodies done the way only Rounder can do them. Working with the concept of a hot summer afternoon, a dilapidated swimming pool, and open fields of clover, Rounder will take you on a trip through that feeling we all call "Summer". We are sure that you will approve.